The 12 best video joiners
Whether you're creating a feature film or a montage video for TikTok or Instagram, you can't always do everything in a single take. That means creating and merging multiple video clips into a single, professional-looking video. And that means finding the best video joiner for your editing needs. Let's explore a few of the top options available today.
A full-scale video-editing platform that makes it easy to merge video clips.

An easy choice for Windows users who just want a simple, user-friendly video merger.

Join multiple video clips into one long video in just a couple of steps with fast processing.

A 100% free option that supports the most popular video formats, including AVI, FLV, and MP4.

With a two-step video-merging process and lightning-fast rendering, it's a great option.

An inexpensive program with batch conversion capabilities and multiple formats supported.

Includes multiple editing tools, available for Mac and PC, and renders incredibly quickly.

User-friendly basic editing tools for video and audio make it easy to join multiple clips.

Great for users who don't want a watermark but don't need a full paid subscription.

Safe video-merging with no download – plus customer service reps are always available.

Need to merge a few short clips? Don't want to pay but don't want a watermark? This is it!

Capable of performing simple video edits online with fast rendering and unlimited exports.
Disclaimer: This post contains affiliate links. When you click an affiliate link and make a purchase, we receive commissions.
The best video joiner software options on the market today
The best online video joiners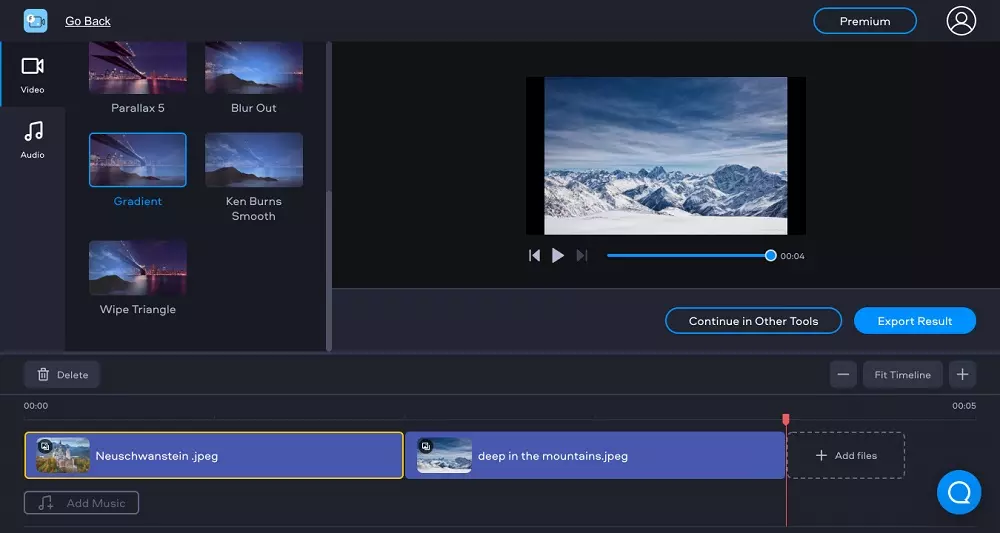 Fastreel is an online video-merging and editing tool. It's very easy to use and it also offers a bunch of handy video-editing options besides merging. Fastreel has a few pricing options. For users on a budget who don't mind a watermark, there's a free version. You can also opt for a one-time premium export option for $5.95 to remove the watermark, or you can pay $9.95 per month for unlimited premium exports with no watermarks and access to additional templates and editing tools. Unfortunately, there's no way to try out those editing tools in the free version or the entry-level paid version, which can be a mark against Fastreel for some users.
What are its best features?
Free version available
Multiple templates available with an unlimited premium plan
User-friendly interface
What could be improved?
Watermark on the free version can be removed
The unlimited premium plan price can be lower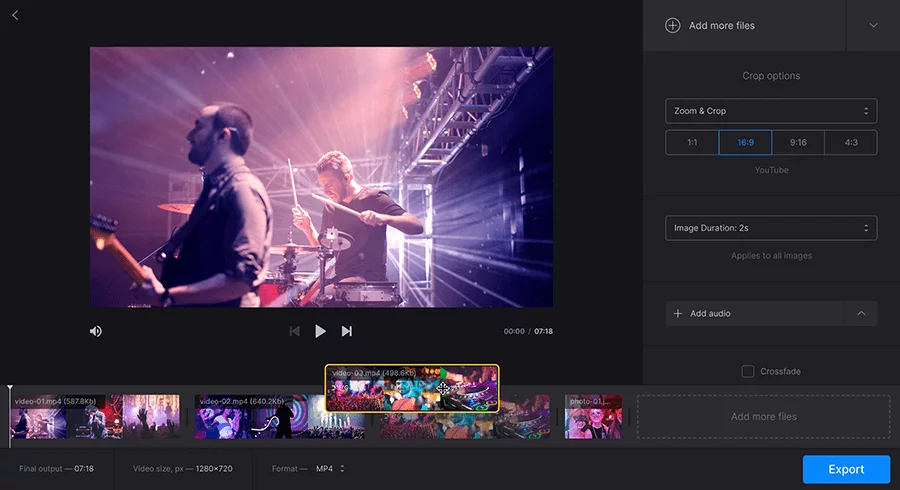 Clideo is another online video-merging app that allows users to join multiple videos without downloading any software. This web app also includes some basic video-editing and formatting features, such as adding music and adjusting volume and combining videos across formats. Unlike some of the other options here, Clideo does not offer a free version. Instead, users may choose to pay a $9 monthly fee for unlimited videos or $72 for a six-month subscription to save a few dollars per month.
What are its best features?
Easy basic video-editing with no download
Safe online video-merging
Good customer support
What could be improved?
Add free options
Output videos may appear with no blur or pixelation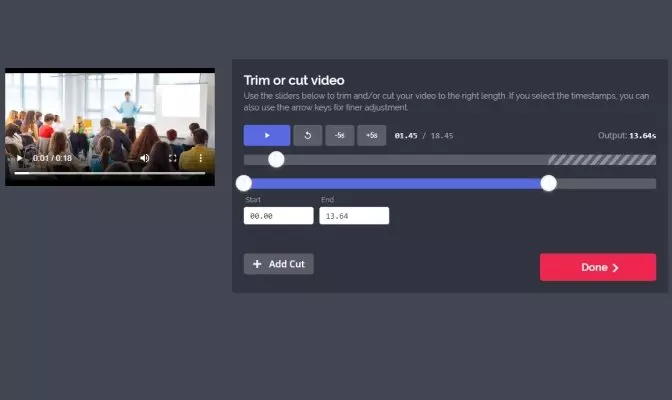 Kapwing is an online video and audio merging tool. Users may opt to upload their files or paste in the URLs for online videos that they want to join together. This web app is specifically designed to help creators edit together YouTube compilations, Instagram reels, TikTok videos, and video presentations. Like iMovie, you may connect or disconnect audio tracks and import separate audio files to create a soundtrack for your output video. Kapwing includes a free version with no watermarks on images or videos under five minutes, or you can opt for a pro or teams subscription for a monthly fee.
What are its best features?
User-friendly interface
No watermark on short videos in the free version
Cost-effective paid options
What could be improved?
The program can also be on the desktop
Can add a progress indicator when processing videos
Video rendering can be faster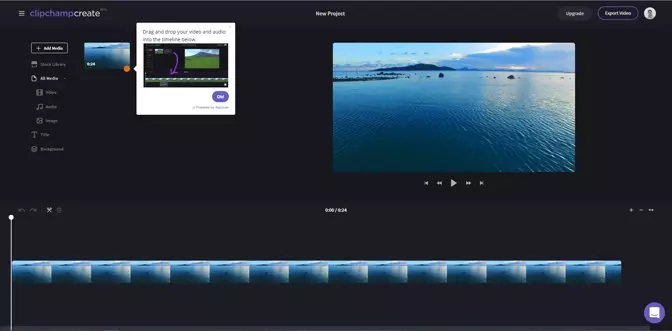 Clipchamp is an online video joiner with a free version and three paid options. The free basic version boasts unlimited exports, but output videos are limited to 480p resolution. For $9 per month, users can opt for a creator subscription that allows resolutions up to 720p and includes unlimited cloud storage and stock audio files. At $19 per month, a business subscription takes the resolution up to 1080p, and it includes all the perks of the creator subscription along with access to a brand kit. The unlimited version costs $39 per month and adds unlimited stock images and video footage as well.
What are its best features?
Fast, simple video-editing online
Unlimited stock audio, video, and image files in the premium version
Unlimited exports in free version
What could be improved?
More advanced editing tools will be great
Rendering lags can be fixed
Free version limits resolution to 480p
Summary: choosing the best video joiner
Now that you've read through the top 12 video joiners available today, what do you think? Do you know which is the best video joiner for your next video project? As you check out the above reviews and compare features and tools, keep in mind that users' experiences will vary based on their needs. A professional editor will not only need to join video clips together; they'll need to make adjustments to audio levels, colors and filters, transitions, and other effects. So, as you consider your options, keep a few things in mind:
What device are you using? Be sure that the software you choose is compatible with your computer, phone, or tablet – or that you're using a supported browser.
What's your budget? Do you need a free option, or can you afford to spend a few dollars? Consider how much you'll be using the software and if you would benefit from a one-time, monthly, or lifetime option.
What features do you need? Whether you need to edit in transitions, create effects, and/or add a soundtrack, make sure that your chosen software does everything you need.