Best screen recorders
We all know it's better to show people how to do things than to tell them. With this list of the best screen-recording software programs, you'll be able to capture videos, images, and audio from anywhere on your desktop and share it with anyone.
The screen-recording possibilities with Movavi are limitless. You can record anything, anywhere on your screen, and it does it at 60 fps.

TinyTake comes with cloud storage, so you can not only upload your screen recordings but other files as well.

With OBS, you can customize hotkeys for a variety of functions. It's the perfect set-up for video gamers who like to share videos.

Ezvid only works on Windows, but it's free, has a solid interface, runs really fast, and comes with a built-in editor.

FlashBack Express doesn't have a lot of extra tools, but it works smoothly and has no time limitations for recording.

It's rare to find a screen capture recorder that's totally online but still has a swath of tools and features!

Debut doesn't have editing capabilities, but it can link up with external devices and integrate them into your videos.

Both the free and premium versions of Screencast-O-Matic come with 25 GB of hosting storage.

It has a high price point, but this program offers everything you need to record from your screen and edit professional-quality videos.

AZ has everything you want in a mobile screen-recording application. It captures, has tons of editing features, and shares with ease.

XRecorder records in 1080 and at 60 FPS, but you can also adjust the resolution and FPS to save space.

For the iPhone, nothing surpasses the features and functionality of Record it! This app creates professional mobile screen videos.

DU Recorder works on every platform and has a wide range of functionality to help you create professional screen-recorded videos.
Disclaimer: This post contains affiliate links. When you click an affiliate link and make a purchase, we receive commissions.
Best screen-recording software
Best mobile screen recorders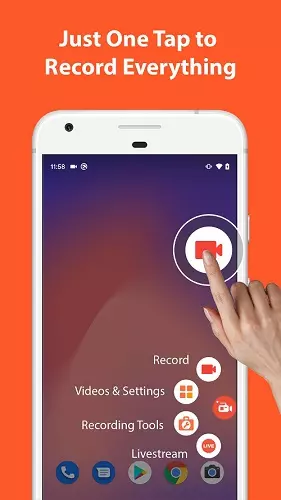 If you're looking for a mobile screen recorder that allows you to record your mobile gaming, video calls, and take solid screenshots, then AZ Screen Recorder is a great option. This app uses Android's internal audio when recording, so it's perfect for anyone who needs to capture the true sounds of what you're trying to record.
With AZ, you can use your phone's front camera and add your face into a small PiP window and move it anywhere on the screen, which is definitely a feature not found on many other screen recorders. For editing, the app comes with a variety of mobile video editing options that aren't available on a lot of desktop programs. Overall, this is easily the best screen recorder for Android.
What are its best features?
Records from Android's internal sound
Offers high-quality recording in 1080p and 60 FPS
Comes with a video editor with tons of features – trimming, cropping, rotation, compression, and GIF conversion
What could be improved?
Has a floating button that sometimes appears in videos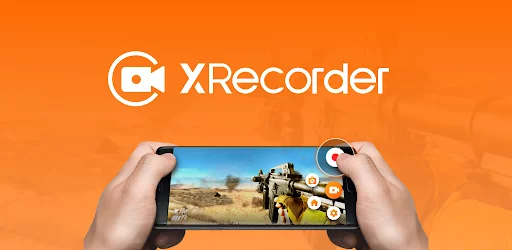 XRecorder is a solid option for Android users who need to capture clean and clear videos and screenshots from their mobile screens. With this program, it's easy to capture video games, video calls, or even video tutorials all from your Android phone.
The app allows you to record audio from your mic or from the internal audio, so it's perfect for creating professional screen recordings directly from your phone. After recording, you can use any of the many editing features to crop, trim, speed up, or slow down your videos. Plus, there are no watermarks and no time limits.
What are its best features?
Supports screen recording in 1080p and 60 FPS
Has internal audio recording capabilities
No watermark, no root, and no time limits on videos
Video editor allows you to add music
What could be improved?
Offers a 'Performance Mode' but some reviewers have still complained about games lagging or audio and video out of sync
Some features are a little difficult to navigate within the app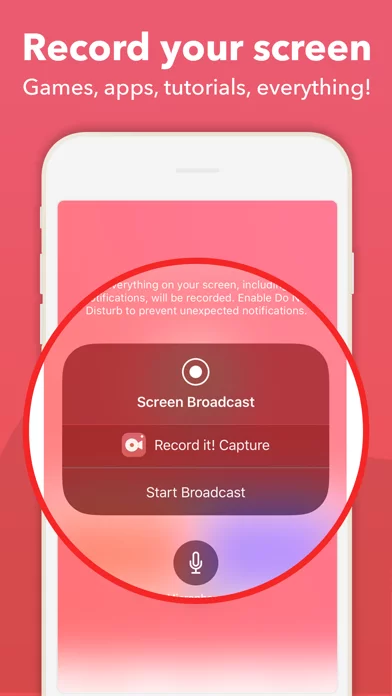 Many consider Record it! to be the best screen recorder for the iPhone. This application has full-screen recording functionality, so you can record games and other applications for demos, training, walkthroughs, and more. The interface is simple and easy to use and allows you to record with just one tap.
From there, the video editing functionality is superb as it comes with tons of standard features, but you can also change the canvas and background colors in your videos. There is also a feature to add in audio-only commentary within your videos. So you can record separately to make the audio track perfect.
When you're done, you can share videos directly to social media, save them to your camera roll, or export them to other storage apps through email or AirDrop.
What are its best features?
Offers one-tap recording for the entire screen
Comes with a lot of tutorials that can help you easily navigate the app
The video editor comes with features like trimming, filters, speed change, rotation, and background color changes
Has organization features with easy access
What could be improved?
Some users have complained about losing sound in their videos at times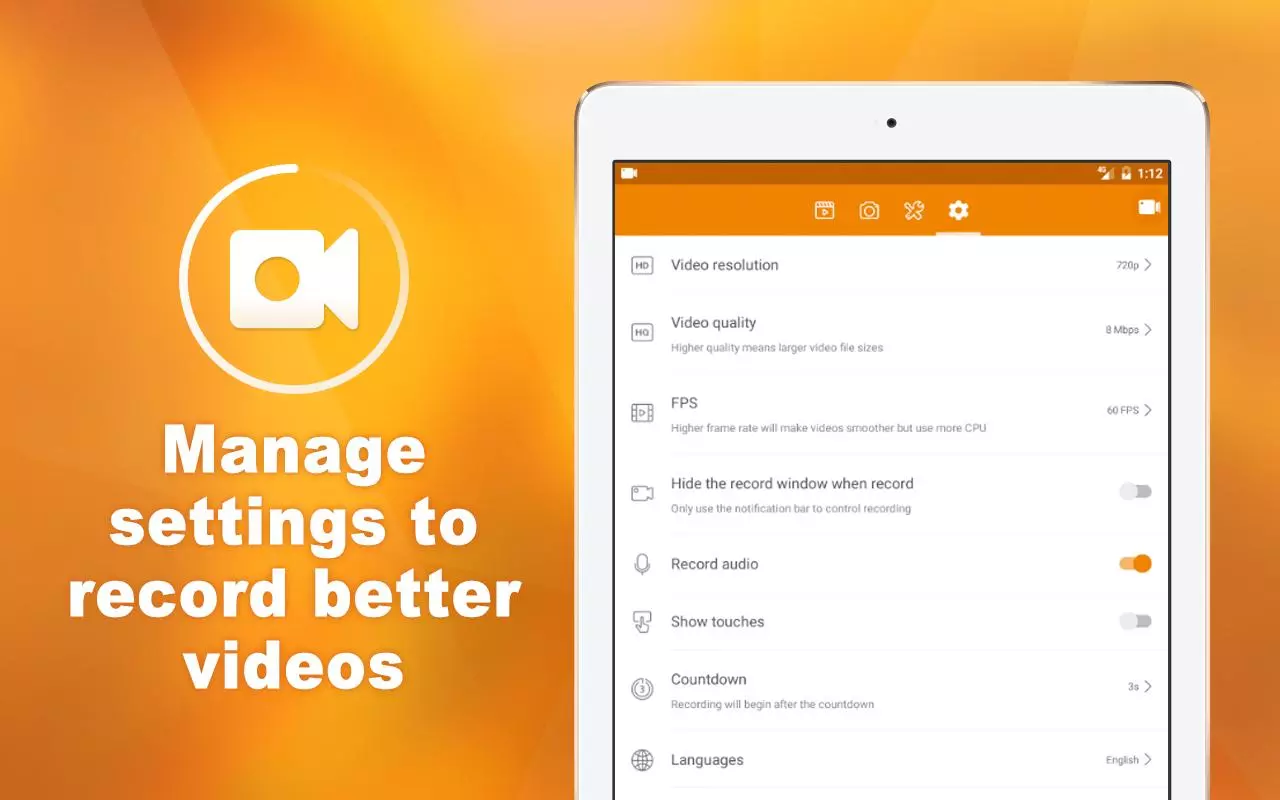 DU Recorder is available on mobile, PC, or Mac and is a solid solution if you're looking for screen-recording and screenshot software. The program can help you record both instructional videos or video games with ease and has a wide range of editing functions to create professional-looking videos.
What are its best features?
Can record in a wide range of resolutions, and it also supports HD
Possible to record external or internal sound from a phone
Has a function to stop recording by shaking your device
What could be improved?
Not available in the Google Play store
The best screen-recording software programs create solid videos and save you time. With this list of free and paid programs, you can now find one that'll help you create the perfect recording – no matter your budget. Just remember to review your needs and match them with the features you see listed in the descriptions above.