Free iMovie alternatives for Windows in 2022
iMovie is a popular video editing option for users of Apple devices like Macs and iPads. It's been around since the late 1990s and was made free for all Apple users in 2017, and it offers a wide range of features. However, you might be looking for an alternative to iMovie for Windows or other platforms, or you might want to find some iMovie alternative options to have other choices when it comes to video editing. This guide will go over ten alternatives to iMovie for PC and other platforms.
iMovie for Windows: comparison table
| Software | Recommended RAM minimum | Choose it if: |
| --- | --- | --- |
| OpenShot | 16GB | You want lots of in-depth editing options |
| HitFilm Express | 8GB | You're a gamer or content creator |
| | | |
| --- | --- | --- |
| Kdenlive | 1GB | You want a lightweight program for a low-end device |
| DaVinci Resolve | 16GB | You want professional-level video editing |
| VSDC Free Video Editor | 16GB | You want something quick and easy for simple editing |
| Shotcut | 4GB | You want to combine different video files and formats |
| DebugMode Wax | 512GB | You're a beginner to the world of video editing |
| WeVideo | N/A | You want to try out green screen effects and stock assets |
| Fastreel | N/A | You want a sleek and streamlined editing experience |
| Clipchamp | N/A | You want to edit videos for social media |
Disclaimer: We use affiliate links to the products mentioned on this page. When you click an affiliate link and make a purchase, we receive commissions. If you want to support our portal, you can use the links. Otherwise, you can find the recommended products using a search engine.
Online Alternatives to iMovie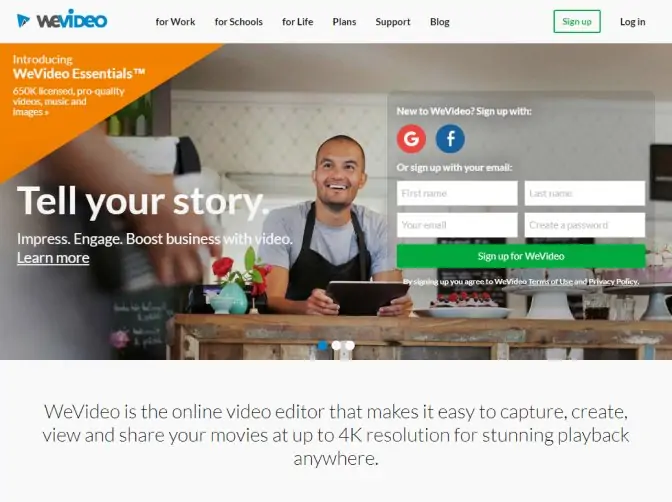 If you're looking into how to get iMovie on Windows and want a simple alternative you can use without even needing to download anything, WeVideo is a good choice for you. You can use it right in your browser on Windows and other platforms.
WeVideo comes with a wide range of impressive features, including green screen features that let amateur filmmakers create Hollywood-style effects, as well as lots of built-in stock content and assets to add to your clips.
It works on all devices, with an Android and iOS app version too, and everything is stored on the cloud too for unlimited storage potential, but you will need to pay to get all the storage advantages and extra features.
Pros:
Great for green screen effects
Easy to get started
More than 1 million assets
Cons:
Most features are locked behind a paywall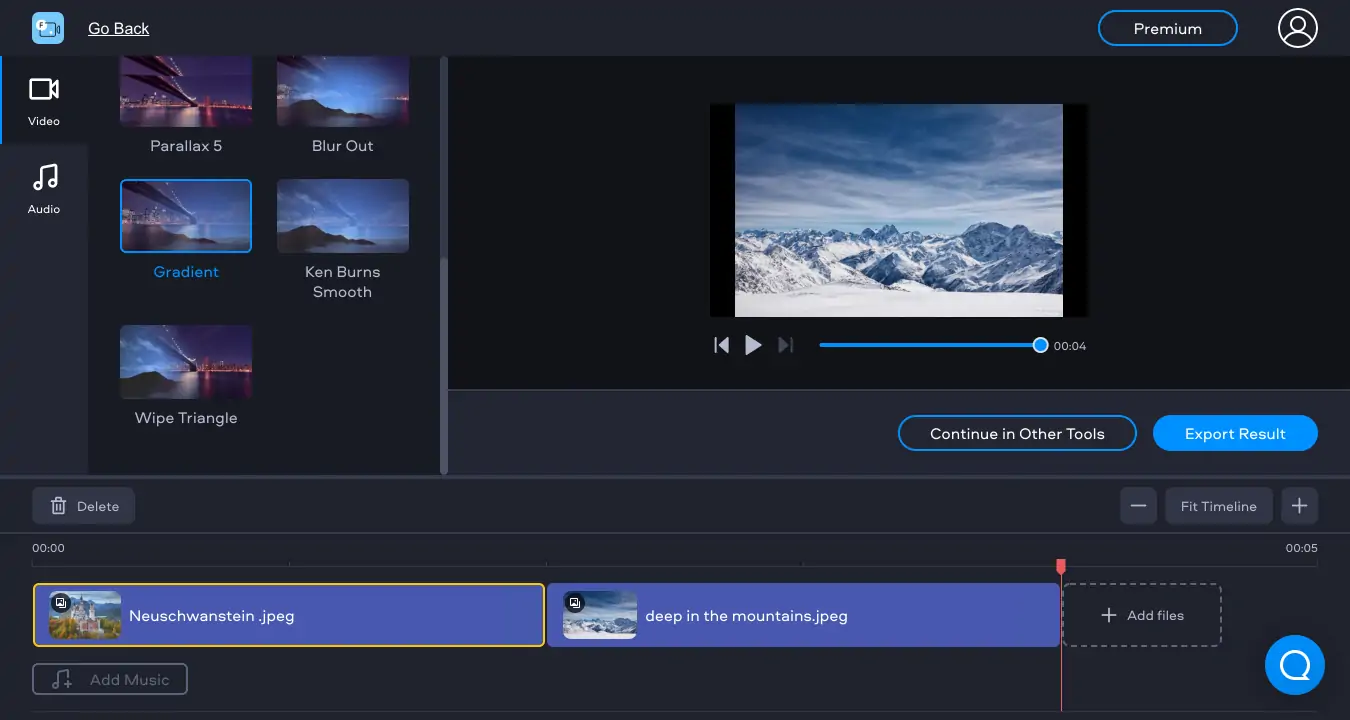 Fastreel is another online video editor that combines video clips and photos while also offering many other features and options in a simple and easy-to-use interface, ideal for newbies and advanced users alike.
Just like iMovie and similar programs, Fastreel works with all popular video formats like MP4, JPEG, PNG, MOV, MKV, AVI, and WMV. It offers many different transitions and a music library where you can add a soundtrack to your video for free.
It also handles all video editing and creation online, in your browser, for maximum speed, with files edited and adjusted in minutes.
Pros:
Works with all popular formats
Very easy to use in your browser
Lots of filters and different effects
Cons: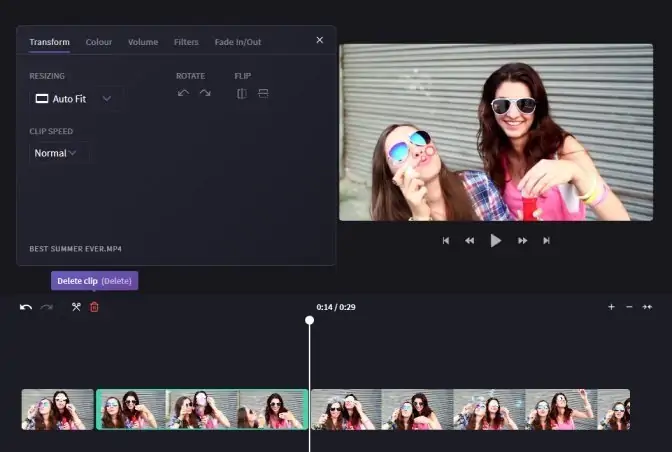 Clipchamp aims to meet all of your video editing needs, having much in common with other programs like iMovie and working seamlessly inside your browser for easy editing, compression, and conversion.
Millions of people make use of Clipchamp, and it's popular with social media users, in particular, helping create Facebook and Instagram videos with text, logos, and added effects.
It offers a wide range of customizable templates, as well as a vast library of stock video and audio to add to your projects.
Pros:
Lots of professional features
Attractive and intuitive interface
Cons:
Payment is needed for high quality and extra features
If you're looking for a useful iMovie alternative, this list should give you plenty of options to try out. Whether you're in need of something quick and simple for editing little files on a low-end PC or a more high-end, professional-grade product for premium, in-depth video creation, there's an iMovie alternative out there to meet all of your needs.