Add Text Animation Online – Use a Ready-Made Template
One of the most effective ways to deliver your message is to make an engaging video with a story in the titles – whether you're creating video ads, an ecard, or a family video. To make your video content more memorable, you can add text animation and other effects like custom letters, color, fade-in, fade-out, and more.
The good news is you don't have to animate text by hand – instead, you can use a ready-made template in Fastreel: just select the slides with the appropriate title styles and add your videos and photos to the program.
Easily Animate Text in a Video: Use an Online Template from Fastreel
Use the Fastreel video maker as an animated text generator: open the template, choose the slides with moving titles, add your video and/or images to the program, and enter your text.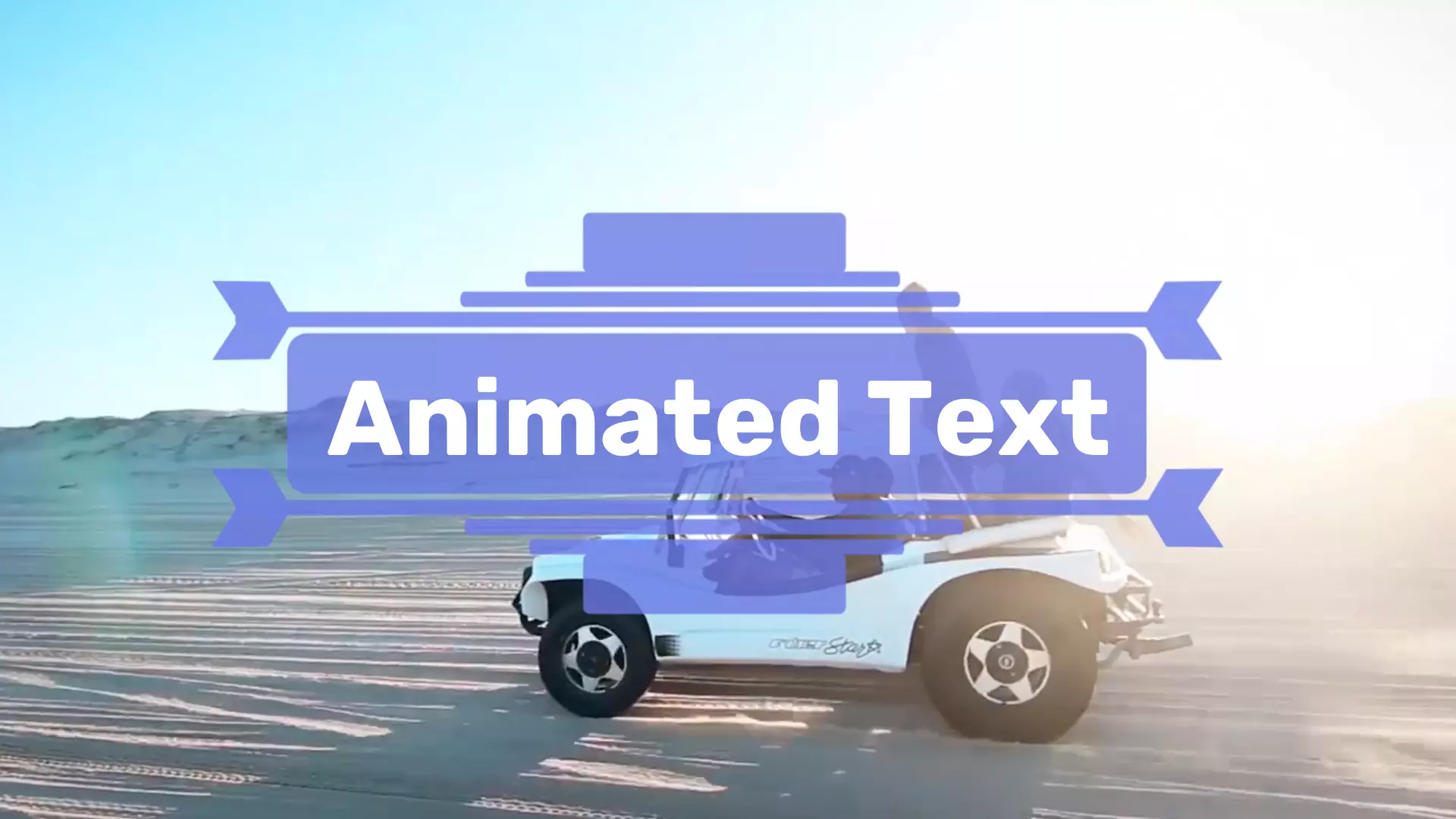 Want to know how to make a video with kinetic typography? Try the text animator in Fastreel!
1. Open the Program
Click Use This Template to open the animated text template. You'll see the program's interface with the preset slides added on the timeline. You can delete the slides you don't need and add new ones by clicking on the plus icon.
2. Add Your Media Files
After placing the desired preset slides on the timeline, you can add a video or image to each slide that contains a green screen. To do this, select a slide and drag your file to the drop zone in the Edit scenes section. Note that the slide duration is 10 seconds – your video will be shortened to fit this in.
3. Enter Your Text
Select a slide and enter your words in the empty field(s) in the Edit scenes area. After typing the text, you can change the font, set a custom text size, and switch to cursive writing if you wish. Click Apply to save the changes for the selected slide.
4. Add Music and Save the Video
If you want to add music to your video, open the Add Music tab, select the audio track you want, and click Apply. To save the video, go to the Export tab, adjust the export settings, and click Download.
Make animated text videos in minutes using Fastreel – a handy online video creator.