How to Make a Book Trailer That Works
Making a book trailer is one of the most effective ways to promote a book or author and attract new readers. You can create an eye-catching book commercial easily, even if you're not a professional video maker – just use the special online template in Fastreel by Movavi. Below, you'll find a few tips that will also help you make a book trailer that really works.
Create a Book Trailer Using Our Online Template
Use Fastreel by Movavi as a book trailer maker: select the preset slides for your project, add your media and text, and pick a soundtrack from the free music collection.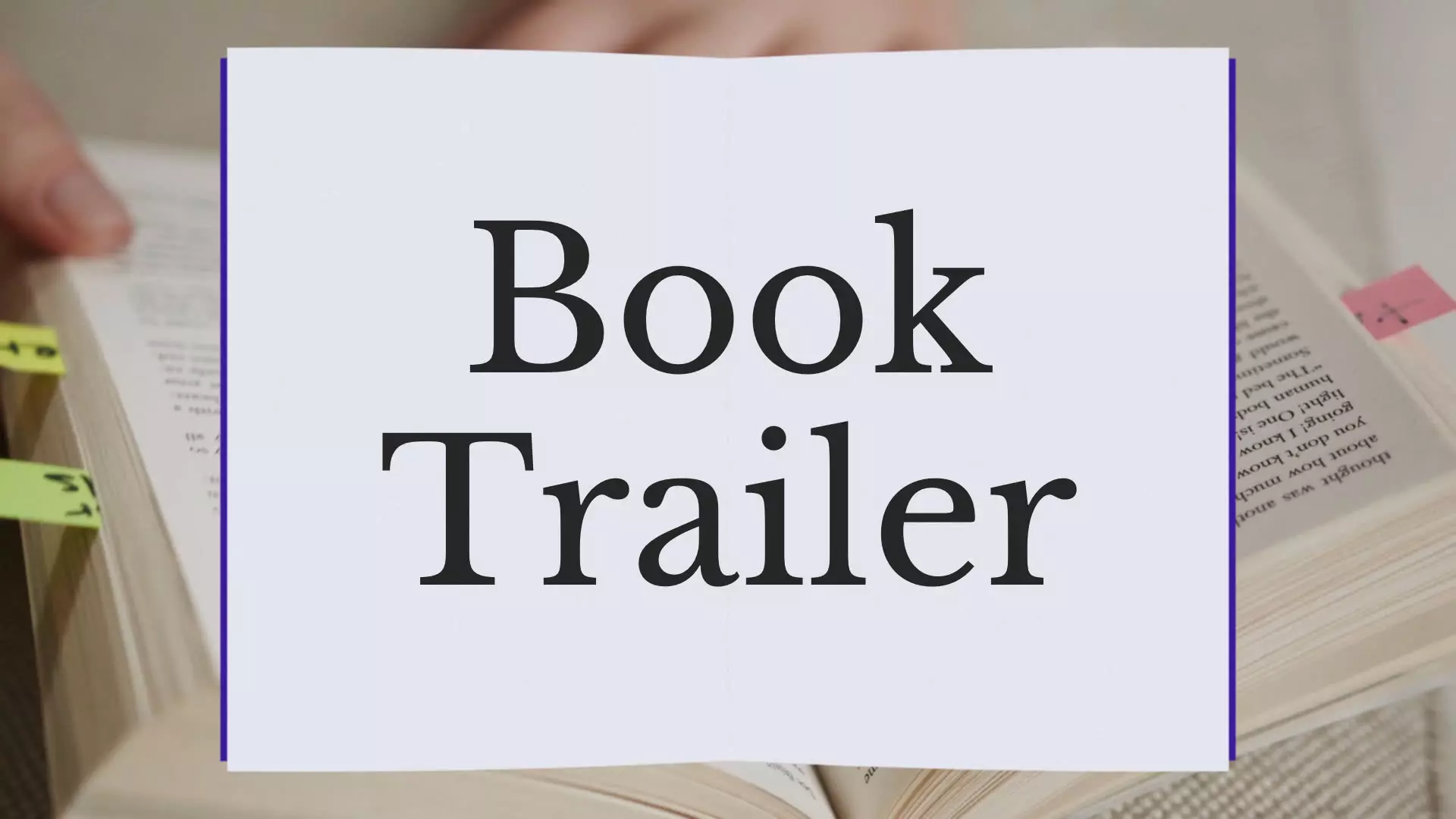 Wondering how to make a book trailer? Just use our template and follow the tips below!
1. Tell a Story
Imagine a movie trailer production – the video always has a beginning, a middle, and an end. In a book trailer, you might introduce the key characters, give an overview of the story arc, and describe the atmosphere of the story. But try to avoid major spoilers if you don't want to ruin the readers' experience.
2. Keep Your Trailer Short
If you make your book promo too long, your audience may tire of it and not watch to the end. Try to be concise – a minute should be enough to introduce a book and spark the interest of potential readers. Of course, this rule does not apply to book reviews – those can sometimes be as long as an hour!
3. Follow the Book's Tone
Make sure that the tone and atmosphere of your trailer match those of the book you're talking about. For example, if the story is sad and depressing, don't hide that from readers – they should be ready for what they get after watching your trailer. Similarly, if the story is humorous or sarcastic, you shouldn't make your video overly formal. It's all about creating the right expectations in the reader.
Want to become a book trailer creator? Fastreel will help you make a good book trailer in no time.