Making a good outro: easy instruction and ready-to-use YouTube outro template
Your video may look unfinished with no cool custom outro. Experienced video creators use different types of outros depending on their goals and the video type: a YouTube end screen, closing credits with still or animated titles, or just a simple 2D background with no text at all. Whether you have your own vlog, create video instructions, record gaming videos, or produce ads, a good outro will make your video look more finished and professional.
Marketers and customers on video effectiveness
of marketers say videos help users understand the product better
of customers say a video has convinced them to buy software
of customers prefer to learn about a new product or service through a short video
Source: https://www.wyzowl.com/
YouTube outro template and more
Looking for a free outro maker? Try the ready-to-use outro template in Fastreel by Movavi or look for more free templates in the gallery.
How to make an outro – just use Movavi's online outro maker and follow the simple instructions below.
1. Choose a template and run the app
Choose one of the templates on this page, or go to the gallery to view all the available templates. To start working with the template, click Use This Template – the app will open, and the selected template will be added onto the timeline automatically. You can delete scenes and add new ones as needed.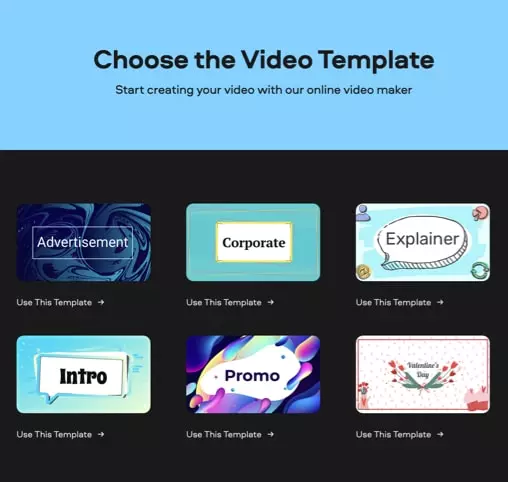 2. Add text, media files, and music
To add text to the scene, type into the input field. You can also change the text size and font. If the scene includes a slot for user media (a green screen), you can add your video or an image to it. To do this, simply drag your file to the working area or click on the rectangular area and choose the file from your hard disk. If you want to add music to your outro, go to the Add Music tab and choose a track you like.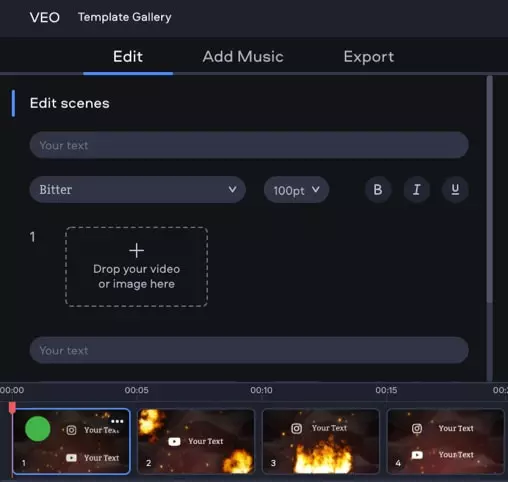 3. Save the video
To save the results, open the Export tab, enter a name for your file, set the watermark and quality options, and click Download. You can save the video for free at a resolution of 480p and with a watermark; to save your outro video without a watermark and at the best quality, try one of the paid export options.