Real Estate Video Maker
When you are selling a house, you want as many people as possible to see your listing. Whether you are a professional real estate agent or a homeowner looking to get a fair price, you can make a video for real estate marketing. With a well-made real estate slideshow or video, you can draw attention to your property and highlight its best features. Try making your listing video with Fastreel – an online real estate video maker with ready-made templates for quick and easy video editing.
Free Real Estate Videos for Marketing
With the Fastreel video editor, you can easily create free real estate videos for marketing properties. Create an irresistible home tour: choose from multiple different animation sequences, add your descriptive text, and apply an appropriate audio track from our free collection. Editing your video will take just a few minutes. Try it today!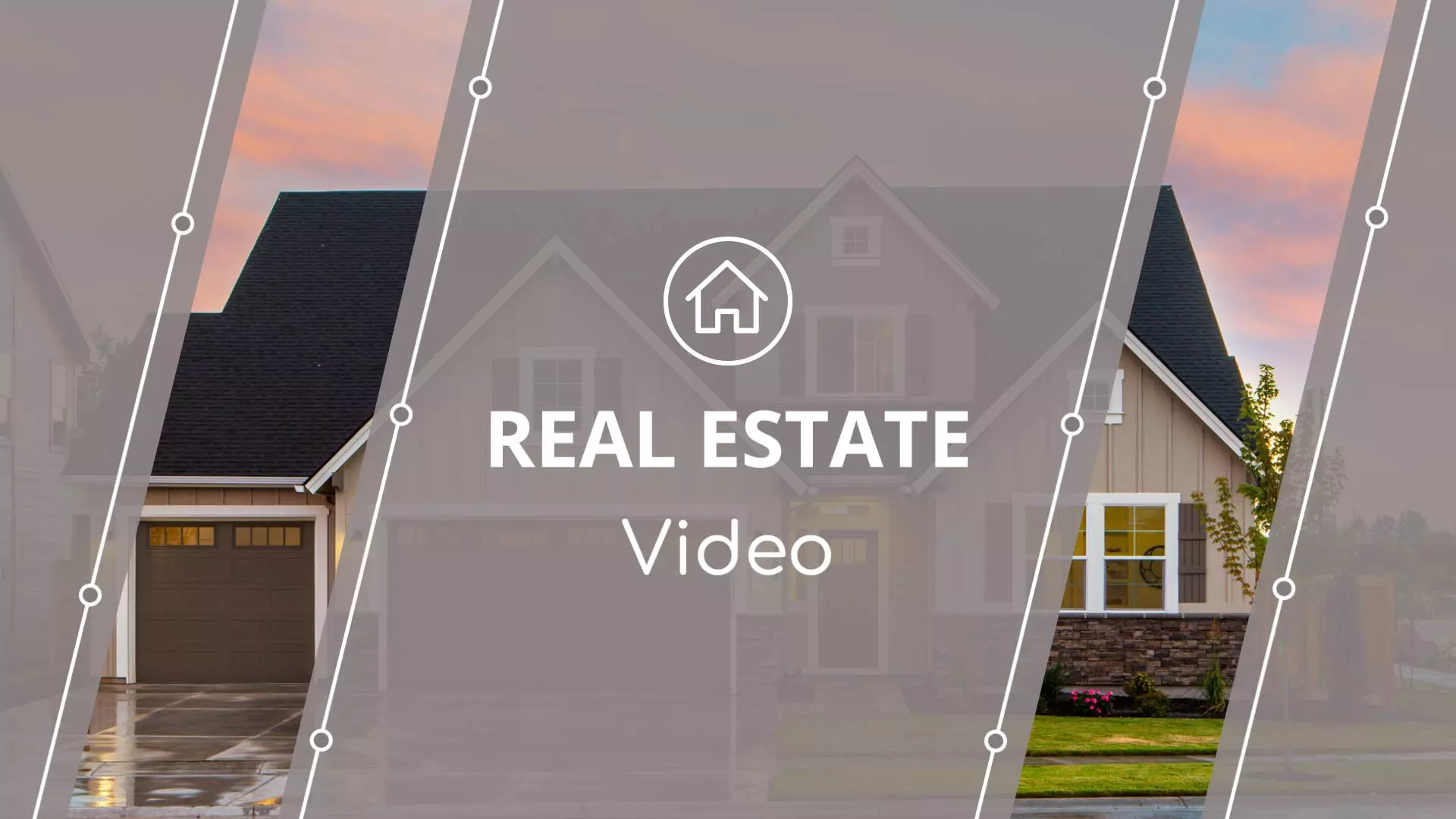 Here is how to make a real estate video that sells!
1. Highlight the Best Features
Try to include everything that's a selling point about the house in your video. Does it have unique features like French windows, a fountain, or a beautifully landscaped garden? Make sure all the best aspects show up in the video. Any one of them might be just the thing that your prospects are looking for!
2. Go for High-Quality Videography
When you are making a marketing video, you want everything to look even better than it is in real life. Make sure there's no mess in the frame and look for interesting angles that will give you truly captivating shots. If you don't know where to start, take a look at some top real estate videos made by other realtors for inspiration!
3. Describe the Local Area
When people are buying a house, they want to know it's located somewhere that will fit their lifestyle. In your video, include the distance to the nearest shopping mall, open spaces, or the center of the city. You might also want to add information about the quality of local schools, and about public transport in your area, especially if it's close to the house and generally arrives on time.