Marketing with Restaurant Ads
If you want your restaurant to attract more customers, try making restaurant promo videos. Video advertisements can seriously boost your business. Begin posting your promotional clips on Instagram and other platforms, and sooner or later, you will be noticed. If you are new to restaurant video marketing, Fastreel by Movavi is the best restaurant marketing editing software to get started with.
How to Make a Restaurant Video
With Fastreel by Movavi, making a restaurant ad takes just a few minutes. All you need to do is upload your photos or videos to the template, enter your promotional text, and add some music from our free collection.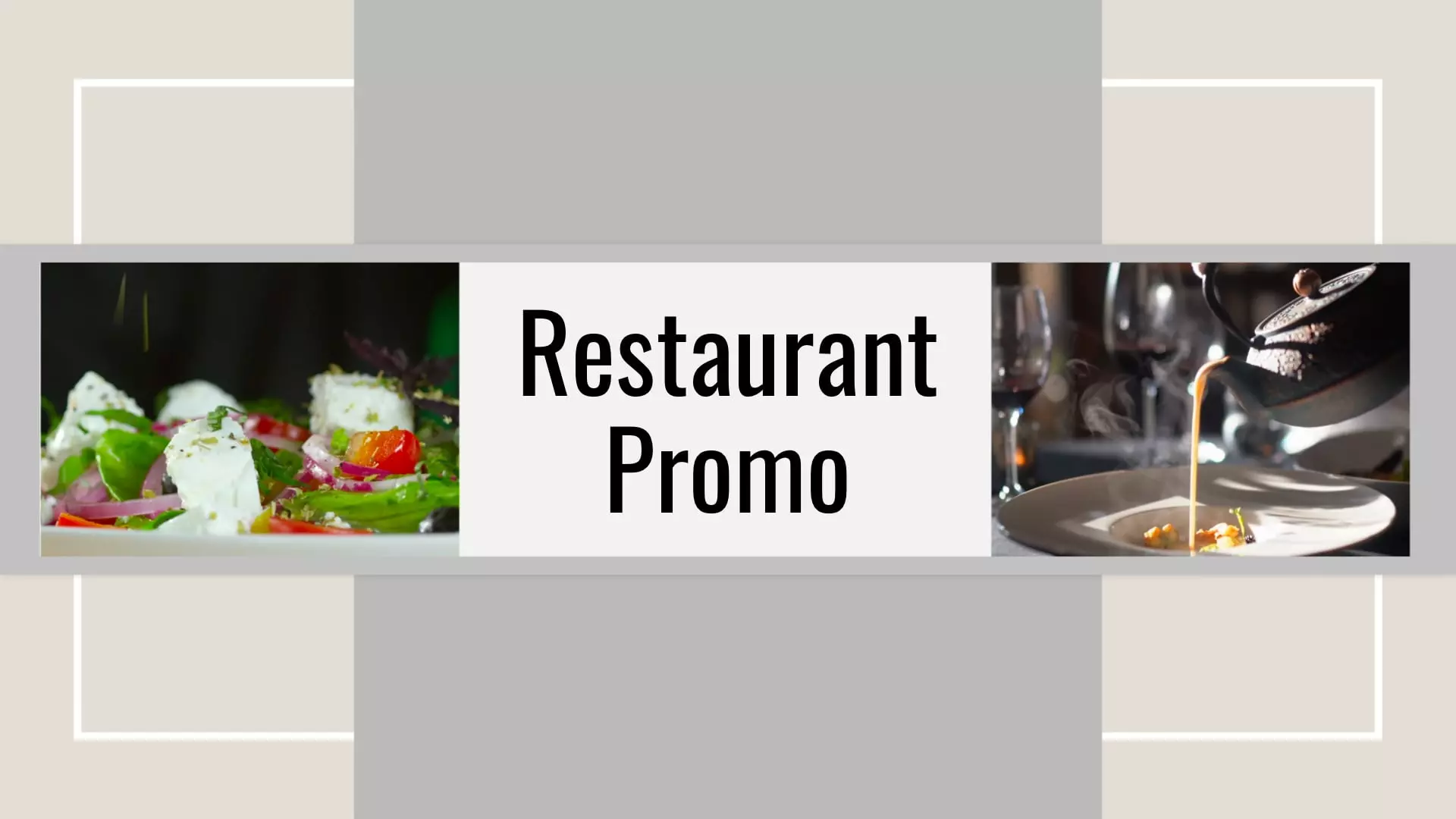 There are many scenarios you can use for your ad. Check out these ideas for inspiration!
1. Make a Video Menu
Good-looking delicious food is a great way to catch people's attention. Pick a few dishes from your restaurant menu and describe them in a short video – tell the history of the dish or how you prepare it in your kitchen. These videos are hard to scroll past – especially if you are hungry!
2. Share Some Culinary Tips
Sharing the secrets of your favorite recipes might sound like a bad idea, but if you give a few culinary tips to your audience, you will earn their trust and make them want to learn more. Record a short video of your chefs revealing some of their secret techniques and edit it so it's super exciting and delicious. Don't forget to show the end result!
3. Introduce Your Team
When people come to a restaurant, they want to be sure their food will be delicious and well-prepared. Learning something about your chefs will make them feel like they know the people personally and ease their concerns about the quality of your food. Record an interview with your chefs and then film them working in the kitchen. Make your guests feel like they are coming to your home.
Fastreel turns routine work into a fun and relaxing activity. Try it yourself today!