How to Make a Video Resume
If you've been looking for a job for some time, you know how important it is to stand out from the crowd. What better way to get your job application noticed than making a short presentation of your skills in video format? Never worked with video-editing software before? Try Fastreel video editor – an online platform with many ready-made templates that will make video production easy.
Be the Creator of the Next Phase of Your Career with this Video Resume Template
Fastreel by Movavi is a simple video resume maker with an intuitive interface that enables you to create resume videos and video cover letters quickly and easily. All you need to do is upload your photo to the video resume template, enter your skills and achievements, and optionally choose appropriate background music from our free sample collection.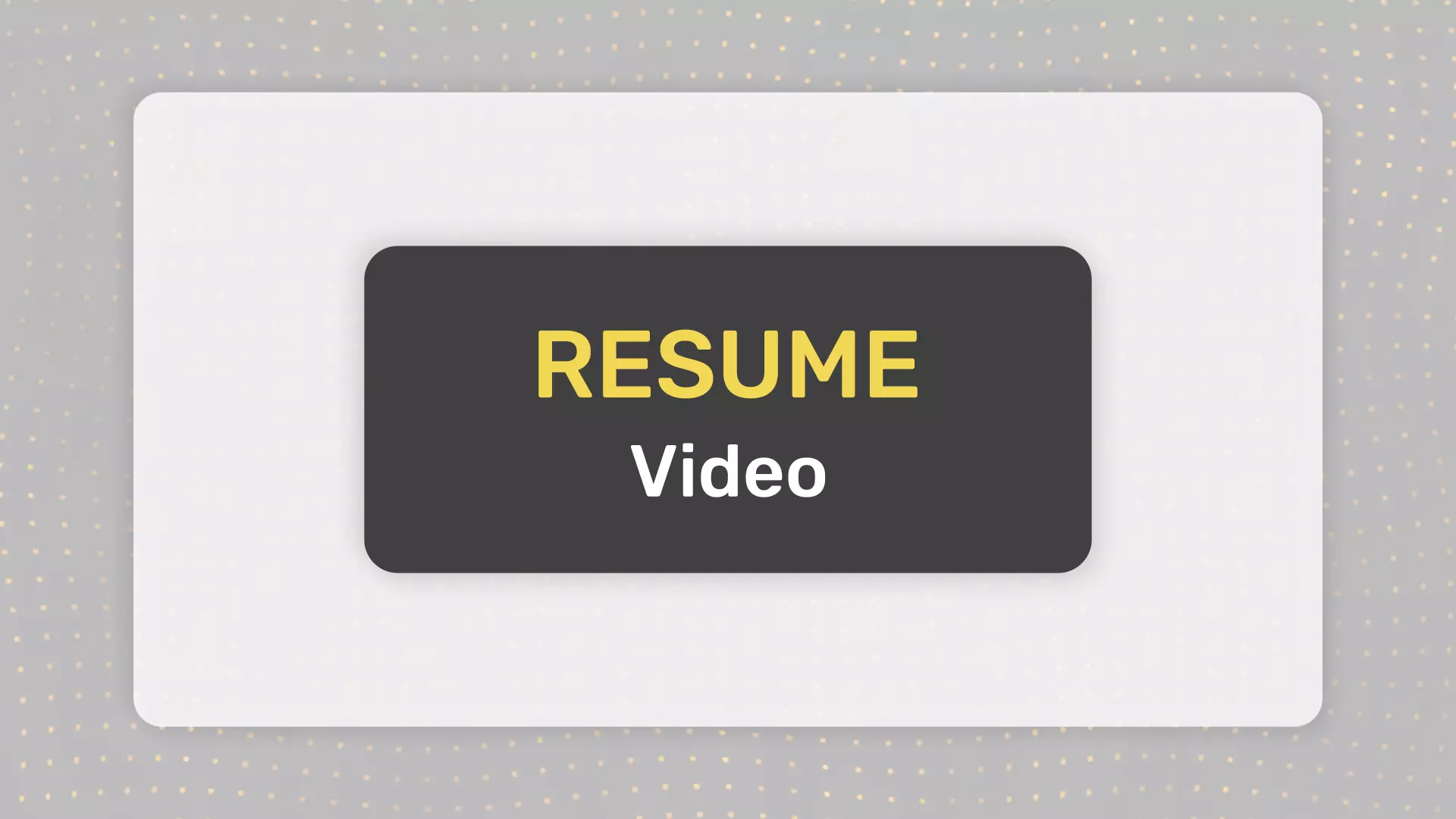 Try these video resume tips to create the perfect presentation.
1. Highlight Your Most Relevant Skills
If you are applying for multiple jobs at once, it is best to make a unique resume for each position to increase your chances. The same goes for a video resume. Look through the job descriptions carefully and write down the skills and experience you have that would be most relevant to each position. Then enter them into the app on the website to add them to your video.
2. Don't Be Afraid to Get Creative
The video format calls for a touch of creativity in your resume – especially if you are applying for a job that requires non-standard thinking. You can show your sense of humor while describing your skills or record a video that will display your artistic talent. Just don't go too far and make sure you stay appropriate. You can also look for examples of Video CVs online to get ideas for your video.
3. Keep It Short
Remember that your resume will be viewed by real people who likely will not want to spend half an hour on one applicant. Show these people that you value their time by making your video short but informative. Try to stay within the two-minute limit – you'll have the opportunity to talk more about yourself in the in-person interview! Write a script for your video in advance to be certain you included everything important and didn't speak for too long.
Now you know how to make a video resume that will boost your career – with the Fastreel online service!